The rise in technology has brought most of the positive changes in Nepal and with the introduction of digital wallet for cashless payment, it has taken a step forward in making of Digital Nepal.
Digital Wallet is like a physical wallet that you keep in your pocket with physical money, but you don't have to carry the burden of keeping physical money in a digital wallet as it is a virtual wallet or can be called an electronic wallet.
In the digital wallet, your money is on the web and can be used to pay, send and receive money instantly on just one tap. Most of the digital wallets are available on all of the platforms like Android, iOS, web, etc, so you can carry only your mobile instead of a carrying both mobile and physical wallet.
We all might have heard about these two popular rival digital wallets of Nepal; eSewa and Khalti. But do you know which one is best? Here is everything that you need to know about both digital wallets and to choose which can suit best for your needs.
Why is digital Wallet so important?
Digital Wallet is a new way of the transaction. We soon will be forgetting that how our currency note looks like. Digital Wallet has become a new way to send and receive money, pay bills, and provided many more services. It provides transparent, safe and convenient transactions on just a single tap.
Digital Wallet can also be considered environment-friendly medium for monetary services as it reduces the use of paper money and saves a lot of money from a country like Nepal, for printing new paper money each year. The services these digital wallets provide are helping thousands of consumer for easier, convenient and safe transaction which can take hours to perform.
The use of digital wallets should be encouraged in Government offices as it provides transparent transactions. Most of the semi-governmental organization like Nepal Telecom, Khanepani Sansthan, Nepal Electricity Authority has been providing bill payment services through these digital wallets.
Digital Wallet is popping up technology all over the world as a cashless medium for the transaction and those who are technology lovers will certainly want to be a part of these revolutionary digital technologies.
These wallets can be used for utility bill payment, internet payment, ticket bookings, online shopping, school's fee payment, and many more. There are lots of benefit digital wallets provide, as the emerging technology in Nepal, these digital wallets providers are doing there best to stay at the top in providing better services.
What is eSewa?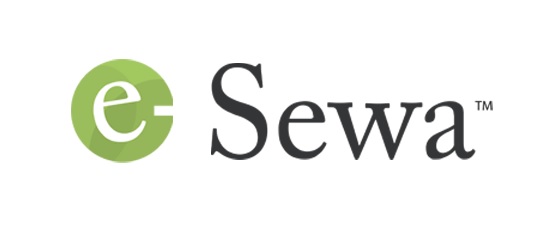 eSewa, the very first payment gateway of Nepal, developed by f1soft, is one of the most popular digital wallets in Nepal.
It was started in 2009 for providing online payment services through a mobile application and web services. eSewa has provided services like utility bill payment (electricity bill, drinking water bill, telephone bills, etc), mobile top-up (mobile recharge), internet bill payment, EMI payment, movies, airlines and bus ticket booking, school fees payment, credit card bills payment, etc.
The company f1soft is one of the most renowned mobile application developer company in Nepal for banks. More than 90% of the financial institutions of Nepal have implemented services provided by the f1soft company which includes SMS banking, Mobile banking (mobile apps for banks) and Internet banking.
eSewa has been licensed by Nepal Rastra Bank (NRB) as legal payment service provider. So it's one of the most trusted payment service providers in Nepal.
It is easy to create an eSewa account and register which needs a mobile phone number. One can instantly cash-in their eSewa wallet account from eSewa Agents or from partner banks of eSewa after registration. After that, they can easily perform the transaction on the go.
The eSewa application is available on Google's Play store for Android and Apple's app store for iOS. And also can be used through its primary web portal on the web.
The plus point of eSewa is, it can be used without internet through its mobile application with the help of SMS service in an offline mode.
What is Khalti?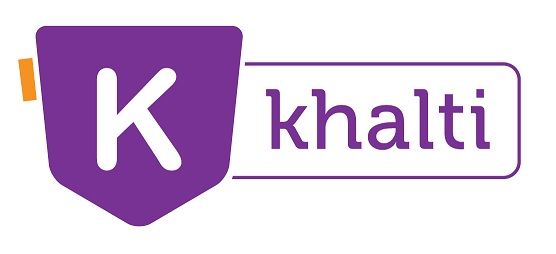 Khalti has recently launched payment service provider of Nepal. Started in 2017, it has become one of the biggest rivals to eSewa, the oldest payment service provider.
It is developed by Sparrow Pay Private Limited company with better User Interface (UI) than other payment service provider.
Sparrow Pay company is a part of Janaki Technology Private Limited which is a tech company in Nepal. Janaki Technology company is also one of the leading SMS VAS service providers with the company name Sparrow SMS.
Khalti has also got a license as legal payment service provider of Nepal from Nepal Rastra Bank (NRB). So, it is also a trusted payment service provider from a trusted company.
Registering on Khalti is easier and also provides some bonus for the pre-existing user, if they invite new users. It also provides a bonus on filling KYC form to its user which is also a better aspect on Khalti to increase transparent transaction as required by NRB.
One can easily top-up Khalti wallet from partner banks and agents. The money can be used to pay utility bills (electricity bills, telephone bills, drinking water bills), internet bills, insurance payment, flight and movie tickets, TV bills, hotel booking, recharge cards and mobile top-up, etc. It has partnered with OYO for hotel bookings in Nepal. It has also a feature of scan and pay using QR code.
Khalti is the fastest rising payment service provider company and also has been recognized internationally and has won the Google Business Group's (GBG) 2017 'Story Search' Contest. It was also declared the People's Choice Winner.
The Khalti mobile application has more user engagement as it provides new offers and schemes. It has also started Khalti Quiz in its mobile application which is also participated by thousands of users daily. Khalti Quiz winners are selected on a lucky draw as daily Quiz winners and user with top points for an exciting prize as a monthly winner.
What is the difference between eSewa and Khalti?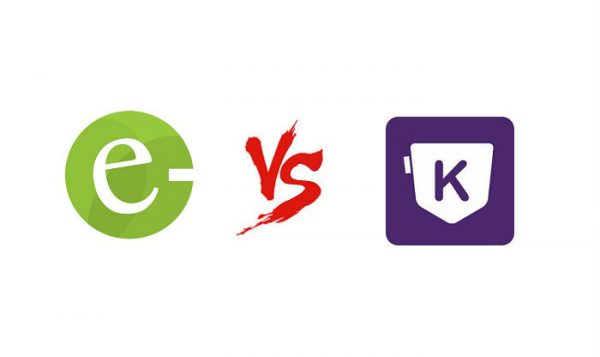 Here is the difference between eSewa and Khalti:
eSewa is the oldest and most trusted payment service provider of Nepal whereas Khalti is just a year old in payment service provider business. eSewa has a huge number of users and agents whereas Khalti is just starting its agents all over the country but it has a high rate of engagement with users.
Many popular schemes are provided by Khalti like KYC verification bonus, Khalti Quiz, redeem the coupon, etc. eSewa is already has been popular without offers but it has also started to provide a bonus on sharing about it on social media which is less exciting to its users in comparison to Khalti.
eSewa has 500,000+ users and Khalti has 100,000+ users in Google play store.
Here is the comparison between these two wallets:
| | | |
| --- | --- | --- |
| | eSewa | Khalti |
| Started | 2009 | 2017 |
| Developed by | f1soft | Sparrow Pay Pvt Ltd |
| Website | eSewa dot com dot np | Khalti dot com |
| Mobile App | Available both for Android and iOS | Available both for Android and iOS |
| App Downloaded on Play Store | 500,000+ | 100,000+ |
| Associate banks | 40+ | 40+ |
| Scan and Pay | No | Yes |
| Offline Pay | Yes | No |
| Licensed | Yes from Nepal Rastra Bank as Payment Service Provider | Yes from Nepal Rastra Bank as Payment Service Provider |
| Refer and Earn | No | Yes |
| Coupon and Redeem offers | Yes | Yes |
| Users and Agents | More | Less |
| Security | Secure | Secure |
| Registration | Free | Free |
Here are the services currently offered by both eSewa and Khalti Apps to their users:
Services
eSewa
Khalti
Mobile Top-Up and Recharge Cards
Yes;

NT CDMA, NTC, Ncell, SmartCell, NT Postpaid, UTL

Yes;

NTC, Ncell, SmartCell, NT Postpaid, NT CDMA

Landline Bill
Yes
Yes
TV Bill
Yes;

Dish Home, Mero TV, SimTV, NetTV, Worldlink NetTV

Yes;

Dish Home, SimTV, NetTV, Mero TV

Internet Bill
Yes;

ADSL, Subisu, Worldlink, Broadlink, Vianet, Net Max Technology, HONS, Intel Communication, Websurfer, Classic Tech

Yes;

ADSL, Subisu, Worldlink,Vianet

Insurance Payment
Yes;

Himalayan General Insurance, Neco insurance, Premier, Prudential, Sagarmatha, Siddhartha Insurance

Yes;

Neco Insurance

Movie Tickets
Yes;

QFX Cinemas (Kathmandu, Pokhara,Jalma)

FCube Cinemas (Kathmandu)

Q's Cinemas (Kathmandu)

BSR movies

BIGMovies

VIEW Cinemas

Yes;

BSR Movies (Kathmandu), FCube Cinemas (Kathmandu)

Mid Town Galleria (Pokhara)

Qs Cinemas (Kathmandu)

Flight Tickets
From 15 Places;

Buddha Airlines

Shree Airlines

Simrik Airlines

Yeti Airlines

From 13 Places;

Buddha Airlines

Yeti Airlines

Shree Airlines

Simrik Airlines

Hotel Bookings
No
For Kathmandu and Pokhara Only; Partnered with Oyo
Khanepani Bill
18 counters
13 counters
Electricity Bill
 115+ counters from Mechi to Mahakali
130+ counters from Mechi to Mahakali
Other services
School fees, College fees, Montessori fees, Credit Card Payment, EMI and Finance, Esewapasal, online shopping, food and hospitality, bus sewa, sim registration, etc
Midas Payment, Kaspersky Antivirus Payment
Conclusion
Certainly, there is number of services offered by eSewa being an old provider and has been able to establish itself as a brand name. Whereas, Khalti is a rising name with more possibilities of providing more services as it has proved it by providing and reaching the height of success within a short interval of time being a tough competitor to eSewa.
There are other digital wallets in Nepal like Khutruke, iPay, QPay, etc, but they couldn't become as much as popular as eSewa and Khalti because of, lack of branding, poor customer service, trust, and security issues in those digital wallets.
eSewa and Khalti are both from trusted companies which have been in Nepali market for more than half-decade long with their popular public services through their other sister companies. Both eSewa and Khalti has best customer service.
Due to rise in popularity of Khalti, there has been started a healthy competition between these two payment service provider which resulted in more new services from both digital wallets and will certainly bring many more in upcoming times.
This can be taken an as good aspect of entry of rival, Khalti, to a pre-existing dominant company, eSewa, as they will do their best to remain on top in providing better service to their consumers.
Recommended: 10 Best Sector To Invest in Nepal [ Nepal Investment Guide ]