Nepal needs no introduction. The country of extremes, it is a must-go-to destination for travel enthusiast all around the world. However, if you are unbeknownst to the beauty and charm of Nepal, then mentioned below are the 10 reasons you must visit Nepal in 2020.
A developing, landlocked country situated in South Asia, this country is an epitome of natural beauty and geographical variation. A trekker's paradise and a thrill seekers dream come true; Nepal is a country with a bustling, warm and welcoming population of people, thriving to develop the country with income generated significantly through tourism. Nepal is a curtain of colorful prayer flags and the land of golden temples. Charming hill villages, jungle wildlife, high peaks are the primary attributes of this country.
What are the 10 reasons you must visit Nepal in 2020? Is it just it's a beauty? Is it because it hosts 8 of the 10 highest peaks in the world, or is it because it is the land of the highest mountain in the world Mount Everest? Is it because of the humungous number of cultures and traditions followed in Nepal or because of the thousands of species of flora and fauna found across the country? There are a million reasons to visit this paradise, but we have jotted down the 10 reasons you must visit Nepal in 2020.
Why you must visit Nepal in 2020?
Birthplace of Gautam Buddha
Gautam Buddha is the initiator of the Buddhism religion. Buddha was born as Siddhartha Guatma to a King's family but decided to leave all his belongings aside in order to attain salvation in the jungles of India. Buddhism was founded under his teachings. He is recognized as an enlightened teacher whose teachings have been passed down through the generations to become what it represents today.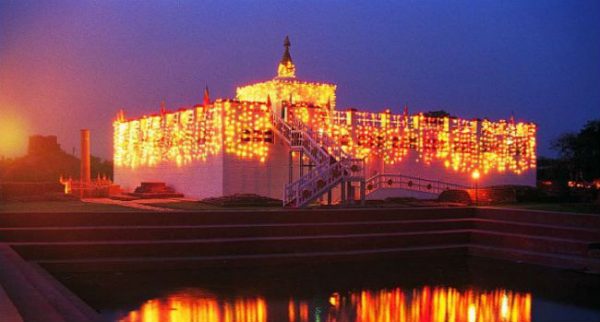 Nepal is the land of the peace-loving Buddha, and this fact is reflected in its inhabitants too. The birthplace of Buddha is in Lumbini, Nepal. Lumbini is a sacred place for Buddhists, and all the remnants of the royal dynasty of Gautam Buddha remain there to this day.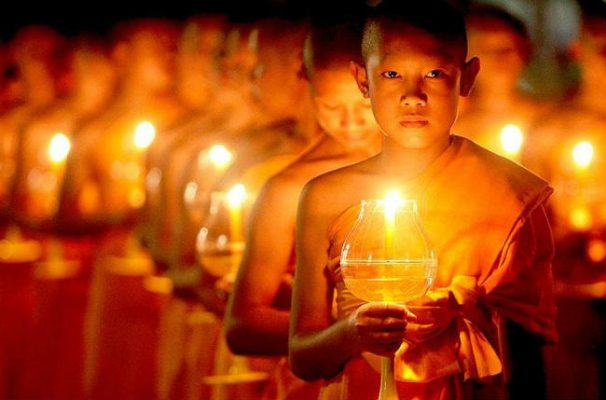 Architectural delights ranging from Ashoka Pillar, the eternal flame, Mayadevi temple, etc. Remain there in glory to this day. The premises of the birthplace of Gautam Buddha has been declared a UNESCO World Heritage Site. In fact, Nepal has a total of 10 World Heritage Sites enlisted in UNESCO.
Related: Best 5 Trekking Route in Nepal
Mount Everest – The highest point on earth
Mount Everest is a spectacle that is also situated in the beautiful country of Nepal. Getting the chance to view the highest point is in itself a feat. This is why the presence of Mount Everest is one of the 10 reasons you must visit Nepal in 2020. Standing above 8850m over sea level, Everest is the highest point in Nepal. Scaling this peak has been considered to be one of the most significant achievements of mountaineering. It was scaled first by Tenzing Norgay Sherpa and Edmund Hillary.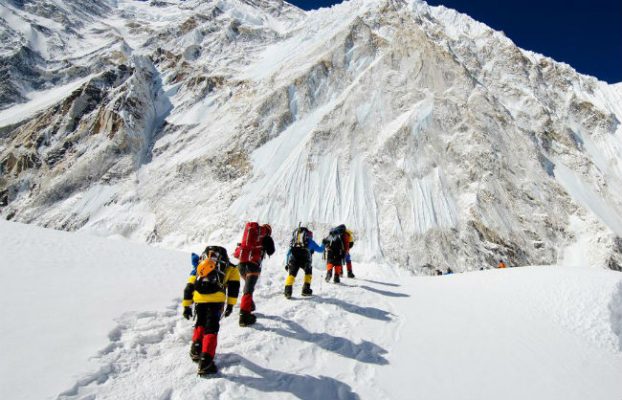 Even if you are not a mountaineer, trekking to the Everest region in Nepal is a beautiful experience that is undoubtedly set to remain embedded in minds throughout many years. Everest region holds other mountainous peaks like Nuptse, Lhotse, Ama Dablam, etc. all of which call for a perfect trekking destination offering views of these snow-clad mountain peaks.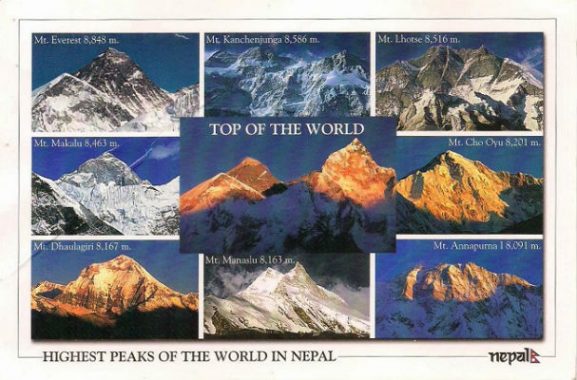 Related: 15 Best Natural Beauty of Nepal
The land of rivers – More than 6000 rivers flow in Nepal
Nepal is the country with the second most abundant water resources. It is the land of rivers that flow down from the abundance of mountains that the country holds. Nepal has over 6000 roaring rivers that flow through it. A land filled with water resources all around, this is another one of the 10 reasons why you must visit Nepal in 2020. An abundance of rivers means personal views and adventure activities.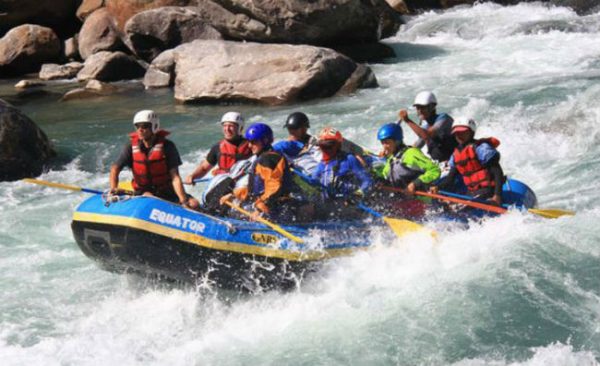 Nepal is also known for a huge number of water-related activities. Rafting, kayaking, and canoeing are extremely popular in Nepal. Nepal has a number of fast-flowing rivers that make it a destination for water sports seekers. The water activities found in Nepal are rated as the top ones in the world. If you are an enthusiast willing to partake in water activities then Nepal is the perfect destination for you.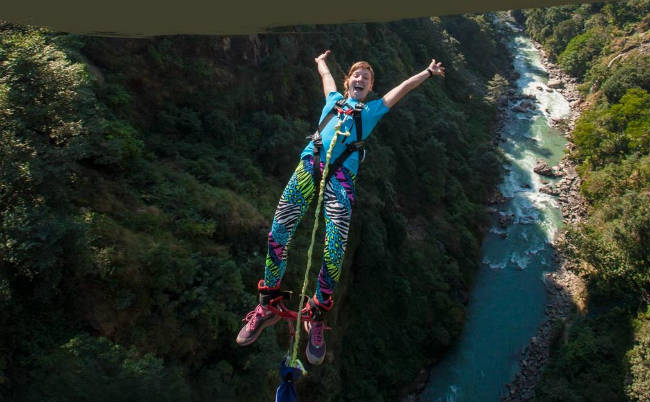 Bird Watching – Nepal is the home of 876 species of birds
Nepal is also a haven for bird watchers all over the world. It is a destination for geographic experts and people who study flora and fauna too. However, it is more critical for bird watchers and ornithologists as Nepal has over 879 species of birds. Among these species, two are endemic species which are found only in Nepal.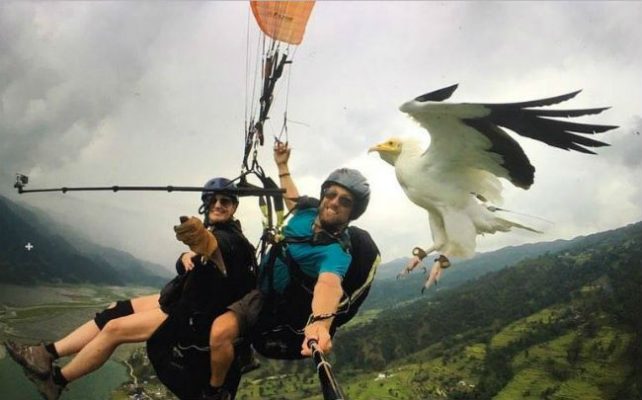 The Spiny Babbler is found just in Nepal. Thirty-Two species of birds among these are globally threatened species. Among these, 19 birds are near threatened, and there are 15 restricted-range species of birds in Nepal.
Nepal is a perfect spot for migratory birds to stay a few months; hence bird watching is even more popular in the migratory season. If you are a bird enthusiast or an ornithologist, then, by all means, you must visit Nepal in 2020.
Flag of Nepal – Nepal is the only country with a non-rectangular flag
Nepal is a unique country in its own way, and this uniqueness is also reflected in the flag of Nepal. Nepal is the only country with a non-rectangular flag. While you can see the flag of Nepal from any corner of the world, it actually makes sense to visit this unique and beautiful country to make sense of what makes this country stand out from the rest.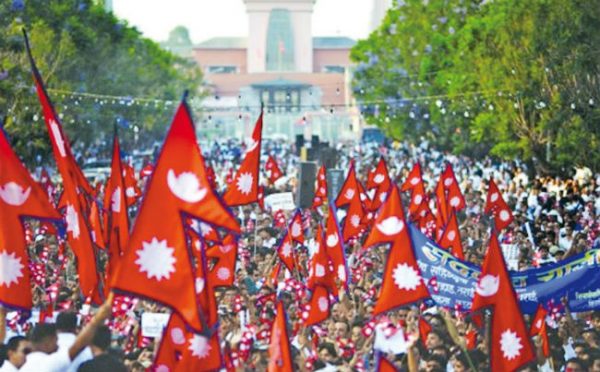 Nepal's flag is a simplified combination of two single triangles.  The color of the flag is crimson red, the color of rhododendron (the national flower of Nepal). The blue border signifies peace. The flag has two emblems, the sun, and the moon.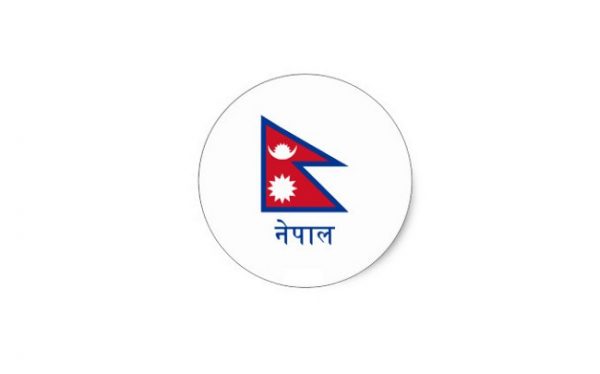 Related: Top 50 Amazing Facts About Nepal
Languages in Nepal – Over the 123 languages are spoken in Nepal
This is another one of the top 10 reasons why you must visit Nepal in 2020. Nepal is a country full of a considerable number of religions and people of different cultures staying together in complete harmony. No blood has ever been shed in this country because of religious turmoil or misunderstanding.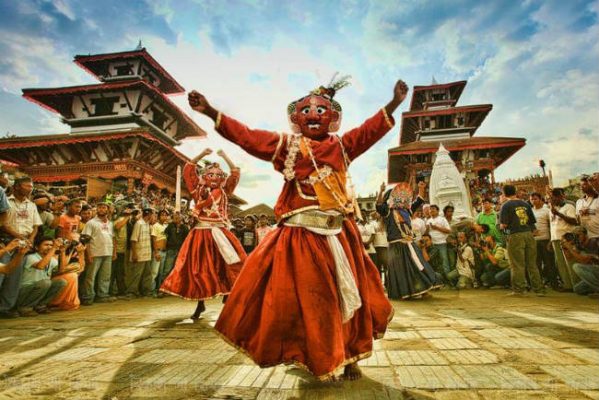 This peace-loving nation also has over 123 languages spoken here. All people, with different dialects, however, stay in complete harmony with each other and each person has retained their own language and tradition to the very core.
To witness the spectacular array of traditions, cultures, and languages spoken in Nepal, visit the country whenever possible. The national language of Nepal is however Nepali. An average educated individual can speak English in Nepal hence language is not a big problem when visiting this beautiful country.
Related: 10 Best Sector To Invest in Nepal [ Nepal Investment Guide ]
Kathmandu – Also known as a city of temples
The first city you will see when visiting Nepal is Kathmandu. Kathmandu is another one of the major reasons why you should visit Nepal, in 2020. While Nepal had been hit by a massive earthquake in the year 2015, it has managed to revoke its architectural delights into its former glory.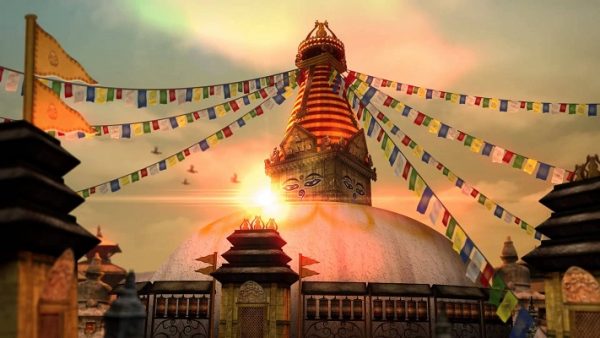 Kathmandu is aptly called as the city of temples because of the abundance of temples found there. Kathmandu has several World Heritage Sites under its collars. All of these sites are locations of substantial architectural importance, showcasing the craftsmanship and artistic nature of the peace-loving Nepalese. The city of temples showcases architecture in its pure raw form, and you should visit the city at least once in your lifetime.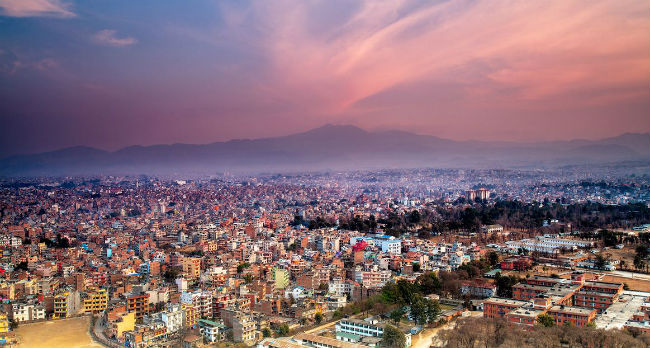 Nepal was never colonized
Another interesting fact that makes Nepal so unique is the fact that it was never colonized. Nepalese Gurkhas are considered to be the bravest ones in the whole world. They are people with a heart of gold and the determination of stone.
Nepal has managed to remain away from the clutches of colonization and never celebrates Independence Day. The same determination to save their country from foreign influence is still prevalent in the eyes of every person of Nepalese origin.
Cow – the national animal of Nepal, Killing a cow is a crime
It is also important to note that the cow is the national animal of Nepal. , killing a crime and consuming its meat is considered a crime in Nepal. Nepal has a provision of sending anyone who kills a cow to jail for 20 years.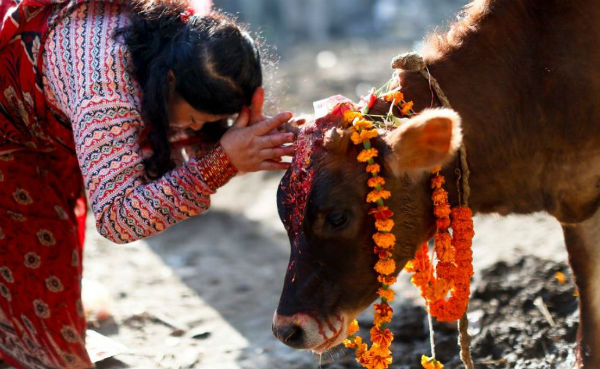 Hinduism itself considers the cow to be a holy animal and the mother goddess as she provides human beings with milk. If you wish to explore Hinduism from up close, it is absolutely necessary that you visit Nepal once.
"Kukur Tihar" – The festival of dogs
The last but not least one of the 10 reasons why you should visit Nepal in 2020 is the fact that Nepalese celebrate animals and consider them as gods. The Nepalese observe the festival of "Kukur Tihar" or the festival of dogs every year in the month of September- October. The festival falls on the second day of the Tihar festival, and it is a day dedicated to commemorating the friendship and loyalty of dogs.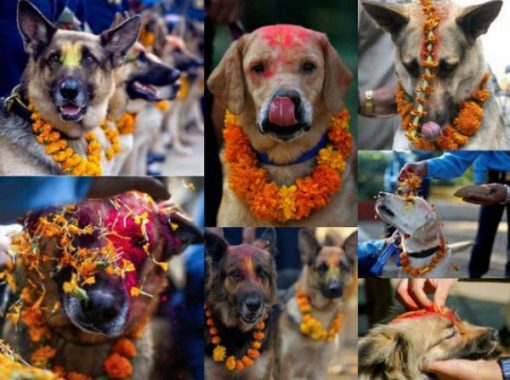 Dogs are considered to be friendly and loving animals and are worshipped with garlands and red colors. The dogs are given food products of their liking and viewed as a form of god. If you want to observe this tradition, visit Nepal from September- October, which is also suitable months for carrying out trekking or other travel-related journeys to this lovely country.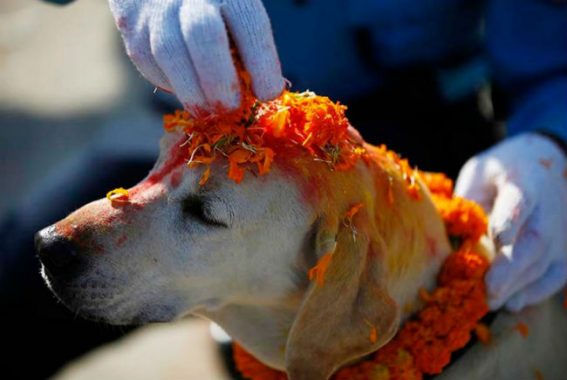 Related: Send Money to Nepal With Best Rates