Payoneer Mastercard in Nepal – How to get it
|
Do you want free international MasterCard? If so, Payoneer should be one of the best options for you.
Payoneer is designed to make the e-commerce payment service easier which was established in 2005.
The headquarter of the Payoneer is in New York, United States. With its global service, you can make international as well as local transactions easily.
The users can deposit the amount in the bank account and withdraw from the ATM machine nearby them so it has been popular among them. The company has more than 3 million users worldwide.
What services does Payoneer offer?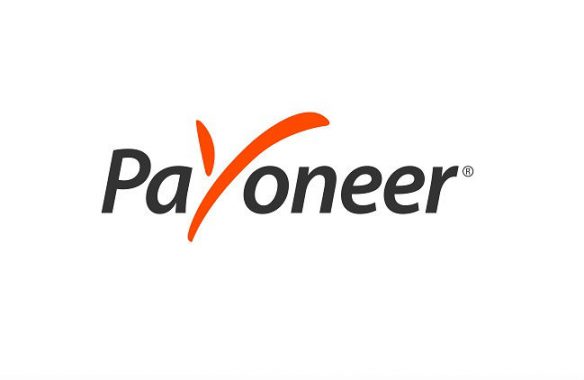 1. International Bank Account
The Payoneer enables you to receive and send the international amounts easily. You will get an international Bank account (US-based bank account). No need to worries and boundaries for international business in terms of the transaction.
2. Payoneer MasterCard
You will get a free International MasterCard. they will send you to your local address without any charges, Yep its free Mastercard. You can do international transactions without any boundaries.
3. Receive Money from the Local Banks
If you have to receive a certain amount from the United State, you can receive from Payoneer and withdraw from your local bank ATM counter. But it's not free, they will charge a certain percentage after every transaction.
4. Easy and efficient for Internet money Earners
If you are a freelance web/graphic designer, content writer or internet-based business owner, most of the companies like Airbnb, Amazon, Fiveer, Gettyimages, HomeAway, Lazada, TradeDoubler, Rakuten, Upwork, Wish and many more popular companies support Payoneer payment.
5. Free of Charge
If you do the online transaction with the other banks or online transaction providers they will charge you. But If you choose from Payoneer to Payoneer accounts than it's free. This is one of the best services for it.
Check also: How to Create and Verify PayPal Account in Nepal?
You need to know fee rates of it
Card Annual Activation
The annual charges for the maintenance of account are $29.95 per year.
If you are working online this amount is nothing. There is no meaning for comprising $29.95 per year to get a reliable e-commerce payment service.
Card Replacement
In case if you lose, stolen or expired your MasterCard, you have to pay $12.95 for a new MasterCard.
ATM Charges
If you withdraw the amount from the local bank or any international bank you will be charged $3.15 for every transaction.
ATM Inquiry charge
If you want to know your current balance then you will be charged $1.00 for every ATM transaction as an inquiry charge.
Online or In Stores Purchases
If you want to do online or in stores shopping, it's free of cost with MasterCard.
Check also: Cheapest Ways to Send Money to Nepal
Some other important info you need to know 
If you are receiving the amount from somewhere else, the Payoneer system converts in your own country's currency.
There are no transfer charges up to $1000 for transferring Payoneer to Payoneer account holders. (The minimum transfer amount is $20).
No limitation to receive amount via US payment service.
After you signup and application is approved you will receive the Payoneer MasterCard within 15 to 20 days.
You can do only 10 transactions per day.
Although the amount differs from country to country you can withdraw $5000 per day.
"Current" or "Checking "you can withdraw from both options at the time of ATM withdrawal.
NOTE: If you sign up your account using the referral link, You'll be able to receive a bonus of $25. You can withdraw the amount once you have got $1000 in your Payoneer account.
Check also: Best 10 Small Business scopes in Nepal