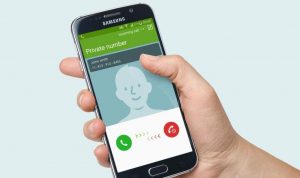 How many mobile numbers do you have? If you think that only one number fits for your device than the modern technology has made your thinking wrong. These days you can get the second number easily. You can also call using that number. You may be seeing unknown call or private call in your phone display instead of names or number. This is all because of the app Anonym Call. Calling using app helps to hide the caller identification.
You can use calling for the people to whom you don't want to reveal your identity. Although there is another way to hide the caller id like dial*61, hide caller id feature from the phone but in most of the cases they do not work or response. So, today we are interdicting you about the most popular app Anonym Call (anonymous call) which will help you to call hiding your identity. using the apps depends upon the country rules and regulations so that may not available to your country. To use the app go to the Google Play Store and download the app Anonym Call (private call). You may see the similar apps in the store be aware of the fake one. Just remember the developer name Michael Rovesti.
Check also: Free Calling App Without the Internet Connection
Features of private call app:
Call anyone hiding the identity.
User-friendly.
Easy to install.
Trusted by millions of users.
Best for getting friend through the internet.
Once you download and install the app you are ready to make an anonymous call using the app. Do not harm anybody using the app. If you got the threat from any type of anonymous call you can report the matter to the police. They will investigate trace the IP and find out the person who is doing so.
Check also: Best Voice Changer Apps For Android
The anonymous has its own importance. Using the anonymous you can call or inform the police about any crimes happening in your community hiding your identity. You can do the prank with your friend but with the limit, sometimes doing crimes may be so serious that it may cause serious accidents. This app will be the best option to do fun and share the feelings of your with your friends.
Check also: How to Send Anonymous Text? Download App