HP Laptops Price in Nepal [ With Highlight Features ]
Hewlett-Packard laptops have gained popularity over the past years for being extremely good to use and durable. This article presents the list of HP laptops price in Nepal. The multinational information technology company has released a huge number of good models, most of which are popular in Nepal too.
The HP laptops price list in Nepal mentioned below might vary a little depending on the seller, and the prices mentioned are the maximum retail price (MRP). The HP Laptops Price list in Nepal includes the prices of the most recent, well-known models that have garnered the attention of a huge number of laptop freaks.
HP Laptops Price in Nepal
The HP Spectre Price in Nepal is 1, 75,000 rupees. The specifications of this laptop are: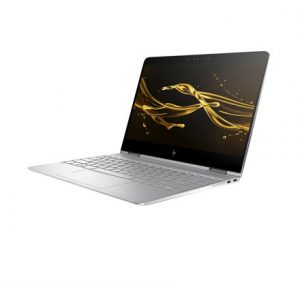 Display: 13.3 inches, Corning Gorilla Glass, 1920* 1080
CPU: Intel Core i5-7200U
GPU: Intel HD Graphics 620
RAM: 8 GB
ROM: 256 GB SSD
Battery: 4 cell, 38Wh Li-ion
HP Spectre Price in Nepal: Rs. 1, 75,000
Related: Lenovo Laptops Price in Nepal [ With Highlights Features ]
 The HP Spectre 13T- X360 is another piece of equipment that has managed to win a lot of hearts in terms of performance. The features are: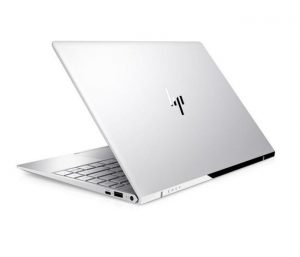 Display: 13.3 inches, Bright View WLED – backlit touchscreen
CPU: Intel Core i7-7500U
GPU: Intel HD Graphics 620
RAM: 16 GB SDRAM
ROM: 512 GB SSD
Battery: 45 Watt hour battery
HP Spectre 13T – X360 Price in Nepal: Rs. 1, 40,000
The HP Spectre 13- X360 laptop has an IPS Radiance Infinity display that appeals to the eye. HP Spectre 13 – X360 price in Nepal is Rs. 1, 30,000. Its features are: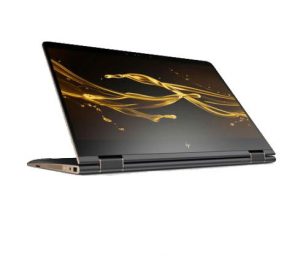 Display: 13.3 inches, IPS Radiance Infinity Led-backlit touchscreen display
CPU: Intel Core i7-6500U
GPU: Intel HD Graphics 620
RAM: 8 GB
ROM: 256 GB SSD
Battery: 57.8-watt-hour battery
HP Spectre 13 – X36 Price in Nepal: Rs. 1, 30,000
The HP Envy 13T is certainly equipment worth envying. HP Envy 13T price in Nepal is rupees 115,000. Its features are: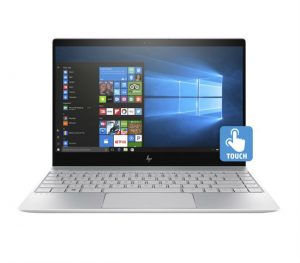 Display: 13.3 inches, IPS eDPBrightView WLED-backlit
CPU: Intel Core i5-7200U
GPU: Integrated Graphics
RAM: 8 GB
ROM: 256 GB SSD
Battery: 3 cell Lithium-Ion Battery
HP Envy 13T Price in Nepal: Rs. 1, 15,000
Related: Best Laptops in Nepal: The 10 Best Laptop You Can Buy Right Now
The HP 348 G4 price in Nepal is 88,000 and it is another well-known piece of equipment, ent that has managed to win hearts because of its usability. The features are: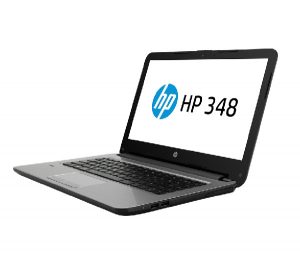 Display: 35.56 cm, HD SVA anti-glare slim LED-backlit
CPU: Intel Core i5-7200U
GPU: Intel HD Graphics 620
RAM: 8 GB
ROM: 1 TB 7200 rpm
Battery: 4 cell, 40 WH Li-Ion battery
HP 348 G4 Price in Nepal: Rs. 88,000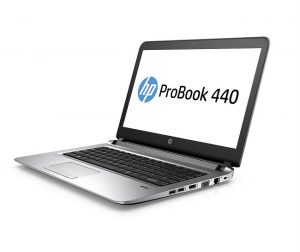 Display: 14 inches, HD standard viewing angle
CPU: Intel Core i5-6200U
GPU: Intel HD Graphics 520
RAM: 4 GB
ROM: 500 GB HDD
Battery: 4 cell 44 Wh Li-ion
HP Probook 440G3 Price in Nepal: Rs. 75,000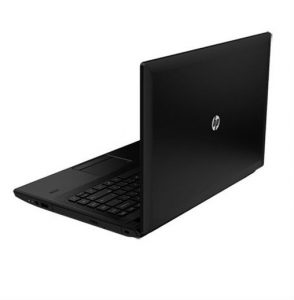 Display: 14 inches, Led-backlit HD anti-glare
CPU: Intel Core i3-3110M
GPU: Mobile Intel HM77 Express Chipset
RAM: 4 GB
ROM: 500 GB HDD
Battery: 4 cell 44 Wh Li-ion
HP 242-G1W33110-E7M11PA price in Nepal: Rs. 78,750
HP Notebook 14-amo11TX A/P (X0G45PA)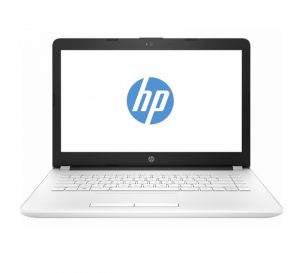 Display: 14 inches, HD SVA BrightView WLED backlit
CPU: Intel Core i5-6200M
GPU: AMD Radeon™ R5 M430 Graphics (2 GB DDR3 dedicated)
RAM: 4 GB
ROM: 1 TB 5400 rpm SATA
Battery: 4 cell 41 Wh Li-ion
HP Notebook 14-amo11TX A/P (X0G45PA) price in Nepal: Rs. 62,990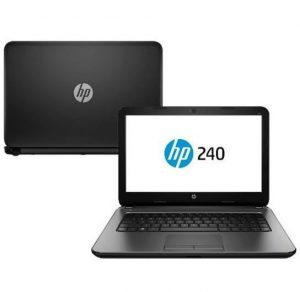 Display: 14 inches, LED HD Anti-Glare
CPU: Intel Core 6th Gen Processor
GPU: Integrated Intel HD 2GB
RAM: 4 GB
ROM: 500 GB HDD
HP 240 price in Nepal: Rs. 62,000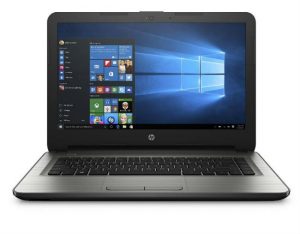 Display: 14 inches screen
CPU: Intel Core i5-6200U
GPU: Intel HD 520 Graphics
RAM: 4 GB
ROM: 1 TB 5400 rpm
Battery: 4 cell 41 Wh Li-ion
HP 14 AM price in Nepal: Rs. 55,000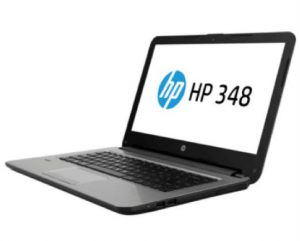 Display: 35.56 cm HD SVA
CPU: Intel Core i3-6006U
GPU: Intel HD 520 Graphics
RAM: 4 GB
ROM: 1 TB HDD
Battery: 4 cell 40 Wh Li-ion
HP 348 G3 price in Nepal: Rs. 44,000
HP Notebook 14-amo49 A/P (X1G96PA)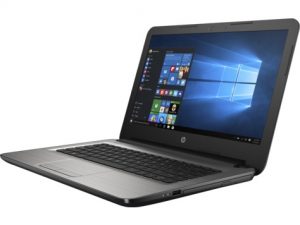 Display: 14 inches HD SVA
CPU: Intel Core i3-5005U
GPU: Intel HD Graphics 5500
RAM: 4 GB
ROM: 500 GB 5400 rpm SATA
Battery: 4 cell 41 Wh Li-ion
HP Notebook 14-amo49 A/P (X1G96PA) price in Nepal: Rs. 41,990
HP Slatebook 10-ho15RU X2 PC-E4Y20PA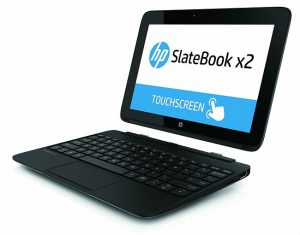 Display: 10.1 inches WUXGA LE Android 4.2
CPU: 1.8 GHz NVIDIA Tegra T40S 4-Plus-1 Quad
GPU: NVIDIA® GeForce® 840M with 2GB DDR3 VRAM
RAM: 2 GB
ROM: 16 GB eMMC
Battery: 2 cell Li-Ion Polymer
HP Slatebook 10-ho15RU X2 PC-E4Y20PA price in Nepal: Rs. 41,690
Related: How to Upgrade Windows 8 to 10 Free