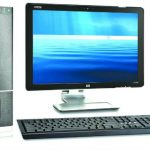 Are you frustrated because of your computer? The most common problem with the computer is the slow running of the Machine. If you are also tired of repairing your computer than read this tips which will help you to repair your computer and computer run faster by yourself in a short time.
Best Tips to Make Your Computer Run Faster
Uninstall unused software and program
If you have bought a new PC, they are loaded with programs that you will never use in a lifetime and the next thing you probably don't even know the programs exist. Although you do not concern or use some of the programs they run in Background. These unused and unnecessary programs are also the cause to make the computer slow. So you must remove them from the Control panel.
Automatically delete temporary files
Temporary files also take more spaces on the computer. They are collected usually in C drive. To get rid of these you can go running tab and type "Temp%" and delete the temp folder.
You can also download the app Cleaner which will help a user to perform your computer speed by deleting temp files, browser history etc in a click.
More hard drive storage
Most of the user gathers more files till their storage full For 'C' drive, there must be at least 40% space to run the computer fast. If you regularly record videos and music you must use More than 1 TB size hard disk.
Check also: How to Upgrade Windows 8 to 10 Free
Prevent unnecessary startups
Most of the programs run on the startup. This makes the PC perform slowly. To stop the programs running in startup go the start bottom in the Right down corner of the PC. Click in run option and type "msconfig" and enter. From here you can disable the programs which are launched on startup.
Get more RAMS
Random Access Memory is the temporary Storage Memory used by the PC when the task is being executed by different programs. The RAM directly concerns with the speediness and slowness of the PC. You can also find out the number of RAM on your computer using the Task Manager's Performance option (hit Carl-Shift-Esc to bring this up).
Run a disk defragment
It is the task that every computer user must do at least once in a week. Defragment is the process of re-configuring the hard drive stores information and data for maximum efficiency. To defragment the drive you can follow these steps.
Open your computer and click to "My Computer".
Right-click your mouse on the hard drive.
Choose "Properties".
Click to "Defragment Now" Tab.
Check also: Amazing features of Windows 10 | Windows 10 Features
These are the useful way which will help you to repair your computer and computer run faster by yourself in a short time.