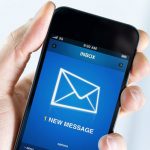 Nepal Telecom is one of the leading communication organizations in Nepal. It has recently launched the social networking platform MEET with an Investment of 10 Cores which allows the users permits to Free SMS, pictures, audio and video. Telecom's subscribers can log on to the social Networking site Meet directly through the website. You can also use MEET app in your smartphone on android and iOS platform. For that, the users must use valid GSM or CDMA phone numbers for registration.
For sign up, the Meet process is so easy. Open the browser and type the Meetup address. Fill all the details like Display Name, email, mobile number, username, and password. But remember while putting the password it is must type at least 1 upper case letter. After that, you will be sent an activation code to your mobile by the system. After entering the code in the browser you are ready to send free SMS and more.
Here are the other features of the Meet Apps:
Survey
Using the Meetup you can create the survey report which will be too helpful to study about the opinion of a particular item or any other matters. You can vote or delete the survey reports.
Blog matters
From the Meet application, you can update, edit or delete the articles just by adding a blog option in the home page.
Check also: How to activate 3G Internet Service in NTC?
Photos
Create an album, upload or delete photos as per your wish.
Videos
upload videos, embedded YouTube videos, play, add to the list and share them. You can enjoy the videos as your wish.
Groups
Creating groups and joining new groups makes you chat with your friends. You can share great ideas and also start the discussion.
News
Get up the News updates by setting from the news tab at the home button. Access to social medias: Facebook, LinkedIn, Google+, Yahoo Contacts, Google Contacts, MSN can be used from meet using the option called authorize.
Check also: 7 Tips to Keep Your Computer Virus Free
One of the most favorable things in the meet is the WebSMS:
To get some service free is a good thing.NTC also allows the user some free service that you may not know. Previous if you were using web SMS by NTC then you may know that using meet you can use Daily free SMS service. Every user can send daily 10 SMS to their friends, family, and relatives without any charges. The users can also use bulk SMS facility which will allow the users to send five thousand text messages at a time.
Check also: Top 5 Free Web Hosting Providers | Fast and Reliable