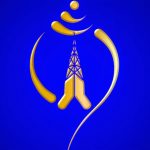 Nepal Telecom is one of the best telecommunication service providers in Nepal. The quality network services at the affordable price to the customers made the telecom be the best service provider throughout the country. Nepal Doorsanchar company Ltd claims that it is the first operator that had provided 3G internet service to its valued customers in South Asia. It is also planning to launch the 4G service in all districts of Nepal by 2017.
Here are the features that the customers can enjoy activating 3G Service.
Video Call: The users can make the voice call as well as video call using the feature if both of the users have subscribed the service.
Video on Demand: The users can view the available video in the NT video server.
Live TV capture and video Streaming: By changing the setting the users can watch live TV Channels.
High-Speed Data Connection including Internet and Email: The subscribers can enjoy 384 kbps of downloading and 64kbps of uploading data speed.
High-Speed Downlink Packet Access (HSDPA): With this service, you can enjoy the internet speed up to 14.4 Mbps.
The other added services for 3G Subscriber are Video RBT, Video Chat, Video SMS/ Greeting, Video Surveillance, Video OBD etc.
Check also: How to Activate mobile Internet in Ncell?
How to subscribe NTC 3G internet in your sim card?
Looking the above feature of Nepal Telecom you may also be willing to subscribe the feature to 3G. Doing this is easy enough. You can follow the following steps to active 3G internet in your sim.
How to activate 3G Internet Service in NTC?
Go to the message box and Type 3G.
Sent the message to 1400.
Then you will get a back message which tells that it will be activated by 5 PM of the working day.
Previously it was chargeable NRs 100 but now a day it's free for activation of 3G service. The APN setting is not necessary for enabling 3G service. Most of the phones don't require these types of settings. Some of the phones may require, so for that, you can follow these steps to enable both GPRS/EDGE in your Smartphone.
How to NTC 3G APN setting?
Proxy Server: -192.80.7.133, Port :- 8000
APN :- ntnet OR ntwap
Homepage :- etraveloo.com (or any web address)
Check also: Check also: How to Find My Lost Phone? Best 3 Ways
To use NT 3G on your device
Use the following settings:
APN : ntnet
Dial number :*99#
Once you set the APN setting do not forget to restart your Smartphone.
Writers Experience: I have been using the service of the Nepal Telecom since 9 years. Although there seem some common problems due to weather but the quality network services are awesome. Wish Nepal telecom will launch the 4G service with more affordable and more unique features.
Check also: How to activate 4G in NTC Prepaid/Postpaid mobile?
Check also: Ncell: Call Rates, Sapati and Money Transfer Process