Is Nepal Safe? Important Tips for Nepal Travelers
|
Is Nepal Safe? Is nepal safe for female travellers?
The country Nepal has the most amazing and fascinating geographical structure which makes it one of the most attractive countries for the tourist.
The country has the peak of the world that is Mt. Everest whereas it also has the world dippest gorge Kali Gandaki.
These two different geographies of Nepal must be enough to know how much different natural sceneries and views are there that are worth to be seen once in a lifetime.
The country is also the birthplace of Lord Gautam Buddha and religious destination for Billions of Hindus and Buddhist.
Nepal as the destination always excites the tourist from every corner of the world. The country is not just only rich in natural beauty but also in culture and its traditions.
But due to some outdated advice from Governments and result of poor journalism, most of the time the same question arises as if "Is Nepal safe for travelers or not?".
Is Nepal safe?
Yes, a simple and short answer would be yes. It is surely a fact that Nepal is safer than more than the half of the countries of the globe. Nepal is safe for both male or female travelers.
The most recent reason for the question of safety was due to the natural disaster caused by Earthquake which took few thousands of lives and destroyed many structures.
And there used to be Maoist insurgency for revolution a decade ago (1996-2006 AD), but with the peace agreement with the Government, the conflicting parties are now to mainstream politics and brought peace and democracy and other important political changes. Nepal also celebrated the year 2011 AD, as the " Visit Nepal year".
Recently, Nepal had the election with its new constitution and Nepal is moving in the path of Political stability.
In the time period of more than a decade, Nepal was not more stable than it is now. The destruction that caused by Earthquake to the Cultural heritage sites is being reconstructed in their previous forms.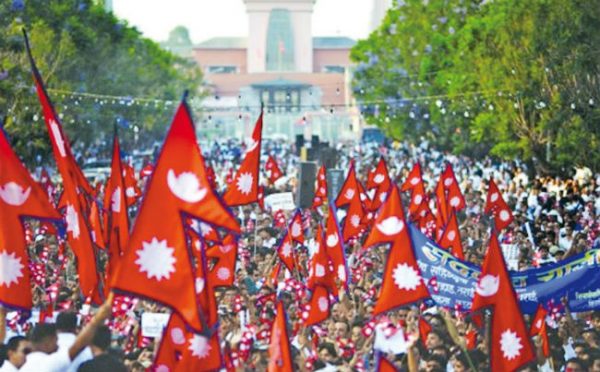 And many Earthquake resistance buildings and infrastructure are being built as Nepal is prone to Earthquake due to its geographical structure.
Amazing people of Nepal are friendly and peace lover. Every tourist to Nepal irrespective of any culture, religion, tradition, nation, faith, race, etc and etc, everyone is welcome to Nepal.
Nepalese being religiously tolerant as most of the people in Nepal are Hindus and Buddhist, moreover, you will see a mixed religion of Hindu and Buddhist, these both religions teach peace and harmony.
So it must be a factor that makes Nepalese people more friendly and of welcoming nature. The culture of Nepalese welcome the tourist and visitors and there is also a saying in Sanskrit too " Atithi Devo Vaba:" which means "Guests are equivalent to Gods".
But certainly, there are few things that you have to do to keep yourself safe.
Usually, crime is not a major issue in Nepal for foreigners to deal with. But it will be safe if you have a local guide while you go for trekking, it is not compulsory to have a guide, you can roam around freely though but if you are planning to go trek or climbing mountains or other adventurous destination of Nepal, it is recommended to have a guide for you.
Due to instability in government, there used to strike in Nepal, commonly known as " Banda",  if certain things happen during your visit, it is better to stay in hotel rooms.
Nepal is very much dependent on its tourism industry and it is one of the mainstays of its economy.
The country is at its stable political state and even nature is by its side, so it will be a lifetime experience of staying in Nepal and to get the hospitality of Nepalese people.
Nepal is well connected to the Internet unless you're in very much remote place. Even the Highest Peak of World also has the 4G connection, so you can go live while you touch the top of the world too. Here are 50 amazing facts about Nepal.
20 Important Tips for Nepal Travelers
Here are the 20 important tips for you, if you are planning to visit Nepal :
1. The greeting in Nepal is called "Namaste" or "Namaskar", which is done by joining two palms together. It's to show respect to others and in return, they will also greet you same.
2. You can bring universal plug and voltage adapter kit to use with your electronics. Normally, Nepal has type D plugs, though you can bring the universal adapter to charge your devices. And Nepal uses 220V as standard voltage.
3. Trekking alone is not considered to be safe, so it's better you hire some trek guide. You can also go for the trek in a group. It will be safer if you use some devices to show the location of your travel to keep a track by trekking agency. You can also use the online forum to keep in touch with your fellow trekkers.
4. Do not drink water which is not bottled or boiled. You can drink if the water is chlorinated or boiled only. And also avoid eating raw vegetables and unwashed fruits.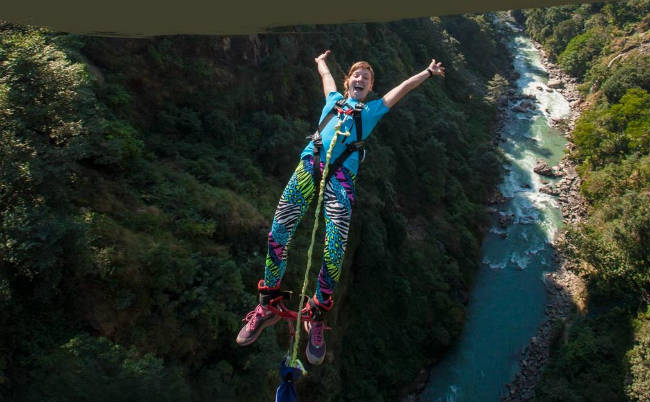 5. You might need to pay fees to visit some temples and public places which will be only applicable to foreigners. The cost may range from the minimum of Rs 200 to Rs 1000.
6. The common food you might get locally everywhere in Nepal is Dal (Pulse's soup) and Bhat (Rice) or Roti (Bread). You can get this food in any hotels but if you want to taste delicious cuisine and other foods, there are also many high standard hotels too.
7. Nepal observes four seasons, so if you visiting Nepal in summer and spring, its better you bring clothes according to weather but if you are planning to visit Himalayan region, then its better to bring clothes suitable for winter even in summer season because it's always cold in the Himalayan region. For Autumn you can bring a waterproof jacket.
8. Do not wear clothes revealing your body parts, as people in Nepal are more conservative but in city region, you might see people wearing modern clothes.
9. Always keep hand sanitizer or tissue paper with you to keep yourself keep clean.
10. If you get lucky and get some invitation to Nepali's home, remember to remove shoes before entering the house.
11. If you are in the border region, do not cross the border as normally Nepalese do because it is an open border for Nepalese only, other country's people are not allowed to cross. You might get into the problem if you do so.
12. You should bring the power banks, as it is uncertain when the power might get cut.
13. Its normal to see lots of Jatras and festivals with people gathering in roadside which might get you in some kind of traffic jam.
14. You do not need to fully rely on schedule unless you make your schedule with consideration of unexpected traffic jams.
15. Do not buy illegal stuff like hashes, marijuana, etc, or do not pick any weeds from the hillside as it is common to find the weed plant. It might get you in lots of trouble and even you might get arrested and jailed.
16. If any strikes happen (commonly known as "Bandha"), its better you stay in a hotel room and keep informed from the news.
17. If you are leaving the country, you can exchange the Nepalese currency as it won't be exchanged or accepted outside of Nepal.
18. Most people speak Nepali Language and few also understand and speak English. Mostly the younger people in Nepal can speak English and may help you tell the direction as everyone in Nepal is very much helpful to tourist.
19. Be a part of public festivals like Holi and other Jatras, it's something that you will not be able to celebrate elsewhere in the world. There are hundreds of festival all around the year that are celebrated in Nepal.
20. You can choose your Visa upon arrival for 15, 30 or 90 days according to your budget. But some country's people might need to apply for the visa beforehand, so it is better to double check your country's name in the list for a visa upon arrival in Nepal and also to confirm your Visa.
Packing List of Items for Nepal travelers
There are few things that you need to do backpack to travel in Nepal. You can buy these things or rent from anywhere or from the online market :
1. Travel Insurance
First of the thing that you need, would be a travel insurance. It is unpredictable what can happen while you are traveling, even the most experienced traveler can get into trouble with medical emergencies, thefts, and other unexpected things. This might cause you lot of money. If you do not have an insurance to cover some of its loss. So it is highly recommended to take some travel insurance plan that is suitable for you.
2. Water bottle having a built-in filter
Yet you can buy water bottles to drink water, it might be helpful to you if you already have a built-in water filter in a water bottle. So you can use it while trekking and really helpful in such place where you can not buy water bottles while you're in the trek.
3. Backpack
Use a backpack or drybag with a lightweight which is easier to carry while on trek and to move easily. Do not bring a large bag which is heavier or uncomfortable to carry. we would recommend you to bring a hiking bag for easy travel.
4. Power Bank
It is certain that if you go on trek or hike, there won't be facilities to charge your cell phone. So it would be best for you to carry a backup power source or power bank to keep your device charged.
5. Hiking Shoes
Nepal will offer you different amazing places to go for hike and treks so it would be easier for you to use hiking shoes to stay safe from leg pains and other stuff. And hiking shoes are also not much expensive to use.
6. Clothes suitable for Climate
The climate in Nepal will be according to seasons but if you're going to mountain, hill or Himalayan region, it will be necessary for you to buy warm jackets. For terai region in summer, you can use cotton clothes and in autumn you must need to have a rain jacket to keep yourself dry. Here is Average Living Cost in Kathmandu.
7. Waterproof Phone Case
You can go for rafting, kayaking, or other adventurous sports or even you may have to face sudden rainfall, in that case, this waterproof phone case will really be helpful to you to protect your phone.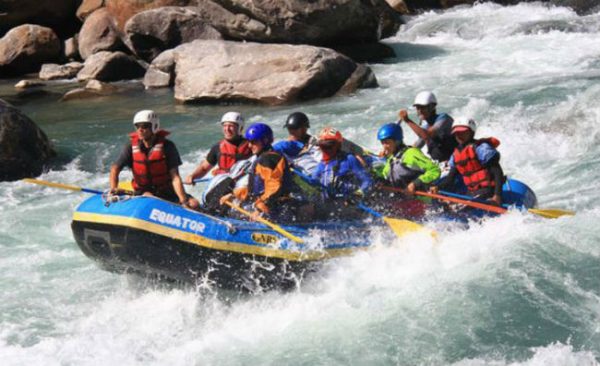 8. First Aid kit
It is essential to have a set of first aid kit while you travel. You should keep the necessary medicines that are essential to you. Maybe some medicine you can not buy in Nepal so it's better you bring your proper medication things and a first aid kit to keep your safety first while traveling.
9. Sleeping Bag
It is not compulsory to buy if you are staying in hotel rooms and only visiting Kathmandu Valley and Pokhara and other places where you can have hotels available easily. But if you are going to travel remote places and trek and hike, then it will be helpful to stay warm at night in sleeping bags.
10. Flashlight or torch
Some part of Nepal may have load-shedding or cut off of electricity as every developing country do. So having a Flashlight or torch with you will help you pretty much. And it will also help you while you go for camping in some remote places.
Nepal generally have type C and also you can get type D plugs but it is recommended to bring a universal adapter to support your devices to charge them.
You can also add hand towels, passport pouch to carry necessary documents and cameras and other necessary things and identification documents and keep original separately from their photocopies in case you might need it.
Certainly, there are few things that are not recommended to bring while you travel, such as jewelry, heavy books, and other unnecessary electronics.
These things will only increase your luggage and if lost during travel, you might have to face a lot of loss with that. So keeping these things at your home is safe.
If you are already visited, Please share with us about your Nepal visit experiences, Your experiences also will be helpful to this topic" Is Nepal safe for the travelers'!