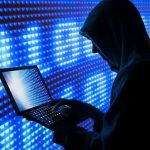 Facebook is a very trusted and big platform to users. Every day and every moment people are updating own activity for friends and circles. Billions of users are connecting each other from the Facebook. So, we can say it's a smart bridge to talk, chat, share, read and know new things from all over the world. It's positive side, it has also a negative side. That means if you are not careful to protect Facebook account, absolutely it might give you pain and sadness too. So, the user must be very careful from the fraud activity in the internet world. If the Facebook account has been h@cked or gone from your control, You will lose your privacy and everything.
So, How to Protect Facebook Account?
1. Log Out of Unused Apps
Download apps if only these are important. Unwanted and unused apps are only taking space and can make slow Smartphone's performance. From the security's point of view, These apps can steal your activity. It means if you download and logging in, these apps can track Facebook's password, chat, talk, and other activity, which is directly connected with your privacy. After finished job on apps don't forget to log out. If you don't want to take a risk, download limited apps only which are very important.
2. Get Login Alerts
Facebook give two facilities to get login alerts. One 'gets notification' and another is 'get email alerts'. This feature is very important to the user. Why? because to the protect the Facebook account. Facebook will inform you on both mobile and email. Also, Facebook will inform you if your account is logged into from a new device or browsers too. If h@cker trying to h@ck your account or enter on your timeline, that time user can change password and report to the Facebook as soon as possible.
If you want to see how to set login alerts on the Facebook, read this post.
3. Protect Your Password
To make a secure Facebook account, you must protect your password. That means don't use your Facebook password anywhere else online. Another important point is never to share your password with others. You should be the only one who knows it. Password must be a very strong character. Avoid including your name and common words. The password should be difficult to guess.
Check also: Facebook Lite: Alternative for Slow Internet Connection
End of the post, to make the secure Facebook account, frequently you should review your activity on Facebook. This features will help to make Facebook more secure for you and your circle.