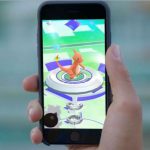 Till the 'Pokemon Go' is released in many countries. It has already created the history with most download game in the world. The game was developed by Nintendo in partnership with Niantic. In the USA within a week of the release the game has to make addictive than the Tinder. The game has mostly attracted the teenagers and the middle-aged people. Here are the top matters that has created the Pokémon GO trending around the world.
Pokemon Go Facts:
Pokemon GO is a mobile based game on classic Nintendo hit.
Pokemon was firstly made for children but it changed into the game combination of virtual and the real world.
The users can enjoy the game both on Android and iOS.
According to the top News media, about 62 % of Android users are currently playing the game alone in the US.
As per the records of 11 July 2017, Android users are spending around 43 minutes and 23 seconds in playing the game Pokemon which is the equal average time that people spend on Facebook.
Check also: Google Duo – High-Quality Video Calling App for Everyone
Tinder has the huge number of users in the USA but within a week Pokémon GO with largest users.
What makes the Pokémon GO trending? It's a great task you must capture the Pokémon by walking around the public places especially people gatherings or around the monuments.
It's just like a real world, harder to get the extremely rare egg. You must have to walk more than 6 miles to get them which is not an easy task for a one.
"Gotta Catch 'Em All" is the Spotify streams of the Pokémon theme which has increased by 362% globally.
There seems no extraordinary in the game Nintendo earned the $60 billion revenue of January 2016.
The app is not available globally. If it will be released in other countries think how bigger app it will be?
The game is expected to release on July 15, in Europe and Asia.
Check also: How to make Android Smartphone run faster?
The good sides of the game are it made to leave their house, do exercise, and engage with other people.
The bad side of the game is it puts the man on anxiety in public, panic attacks without any special matters and depression.
Play the Pokémon GO for your good it's up to you.