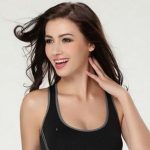 In order to maintain your physical personality and to stay healthy and physically fit, you should engage yourself in different shots of exercise and workouts. Especially women are busy handling home and their career and they are a step back to care for their health and to maintain body too. Nowadays, they are conscious about their fitness and physical personality so they have started doing different types of exercise. So that's why we are here today to share top 5 fitness tips for working women to make them fit and healthy.
Best Diet and Fitness Tips for Women
Engage yourself in different kinds of activities and stay active throughout the day:
While you are doing any kind of work keep standing if possible and take a short walk during your lunch break too. Don't keep your hand free as much as possible, so stay alerted and start keeping yourself engages by doing different shots of activities.
Healthy snacks should be stored and take a good and light breakfast:
If you have the habit of taking snacks time to time then u should store your house with healthy snacks which won't harm your healthy and body shape. So, in taking healthy and light snacks will keep you away from various lifestyle diseases. That's why working women should maintain a proper diet to stay healthy fit and free from diseases. Fresh fruit and dry food are appropriate for your breakfast to give you sufficient energy for your workout and will keep you healthy too. This is one of the most important fitness tips for women.
Check also: Top 7 Diet and Fitness secrets for Men
Make an effective workout or exercise pattern and never focus on weight loss:
You have to make an effective workout pattern according to your own convenience and you have to manage sufficient time in order to complete your exercise plan too. You have to focus on your walking and running pattern. Just manage your time regularly and keep on practicing your exercise by strictly following your workout pattern. Your goal should be to maintain a healthy and fit body, by taking sufficient food and practicing right exercise by following your exercise pattern.
Start lifting dumbbell and using treadmill:
For about 10 min a day you should use the treadmill to tone your body up as well as to pump your heart smoothly and easily. You also have to lift 3-5 pound dumbbell in each hand for about 7-10 min a day which will help to destroy your cholesterol and u can easily maintain fitness.
Drink lots of water and chart your progress too:
In the taking off enough water is very important for the proper functioning of body parts. While doing workout there will be the loss of water from your body so you may suffer from dehydration so to stay away from such problems enough water is to be taken. Along with this, you should prepare a progress chart which will motivate you and helps you to stay focused on your workout and exercise. The chart you prepare will surely help you to be motivated by your work you have performed and will also help you to notice various improvements that you have achieved.