Are you planning to take a foreign country's citizenship? Or you wish to take dual citizenship? Wait a minute. You can't accept dual citizenship otherwise Nepal will not accept you as a Nepalese citizen.
Can I Take Dual Citizenship?
The best answer to this question can be given by giving some background information about if it is possible to have dual citizenship in Nepal.
According to Nepali Nationality law, dual citizenship is not allowed to Nepalese citizen. The constitutions of Nepal, strictly prohibited to accept other countries citizenship for Nepalese citizen.
The Nepal Citizenship Act 2020 B.S. was first promulgated on 16 Falgun 2020 (28th February 1964) and provides for single citizenship for the entire country to inherit Nepalese nationality. Citizenship act 2006 Nepal was enacted on 26 November 2006. It repeals the 1964 Act and makes further provisions for acquisition and termination of Nepali citizenship and it matters.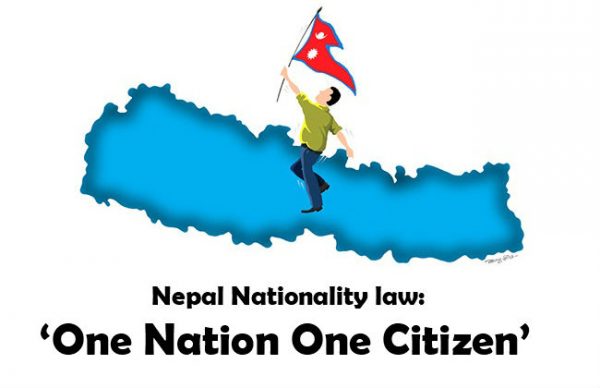 Related: Send Money to Nepal With Best Rates
The Problem Of Dual Citizenship
If you have dual nationality, then you cannot own property in Nepal. In this current situation, Nepal does not allow the grant of dual citizenship. You will either have to renounce foreign nationality and keep the Nepalese nationality. You can also renounce the Nepalese nationality and keep foreign nationality. If you happen to reveal both the citizenships in the Immigration sector, you will be breaching the law of Nepal and will have to face the consequences.
What is the nationality of Nepal?
What is the nationality of Nepal? Many people know Nepal as being the country of Lord Buddha and the country with the highest peak in the world. However, less number of people might know the dual citizenship and other details about this beautiful country.
The nationality of Nepal is Nepalese. Nepalese people are the Indo-Aryan and Sino-Tibetan citizens. These people living in Nepal are called Nepalese under the Nepali nationality law. People of Nepal do not equate their nationality with ethnicity. Nationality is equated to citizenship and allegiance as this beautiful country is home to people of many national origins. Nepalese people are the migrants from India, Burma, Tibet, and Yunnan. This country is multicultural and multiethnic.
Related: Cheap International Calls to Nepal
List of Countries That Disallow multiple Citizenship
Nepal is not a single country to disallow multiple citizenships in the world. Here is the complete list of countries who disallow dual citizenship.
Andorra
Austria
Azerbaijan
Bahrain
China
Djibouti
El Salvador
Estonia
Georgia
India
Indonesia
Japan
Kazakhstan
Lithuania
Malaysia
Montenegro
Netherlands
Norway
Saudi Arabia
Singapore
Slovakia
Tanzania
Thailand
Ukraine
United Arab Emirates
Venezuela