Dibesh Pokharel, also known as Arthur Gunn, is a singer-songwriter who came to fame after his participation in an American Singing Reality Show, American Idol. He became a runner up finalist in the eighteenth season of American Idol show. Dibesh Pokharel is a native of Nepal and moved to Wichita, Kansas. He uses Arthur Gunn as his stage name. He moved to Wichita, Kansas about six years ago.
Pokharel's sisters were attending school in Wichita, then he too followed them, and later his parents also moved to the US.
Dibesh has been using his stage name Arthur Gunn since 2018 after the release of his debut album "Grahan" in 2018. His first album Grahan has eight songs.
The inspiration for Dibesh Pokharel includes John Martyn, Nick Drake, Bob Dylan, Bukka White, Robert Johnson, Howlin' Wolf, Sonny Boy Williamson, and John Lee Hooker. He has taken singing seriously only a few years ago before that singing was just a hobby for him. He took singing seriously only the year before he came to Wichita.
The Genres in which he shows his amazing Singing talent are mostly Pop, rock, folk-rock, Country, and Reggae. He is known for his vocals which are "textured and sandpapery".
In his Facebook profile, Dibesh Pokharel has answered a question about his percentage that he obtained in SLC examinations, which is about 81% that means he was a Distinction holder and a studious student too. And it is great to see his great musical talent along with academic talent.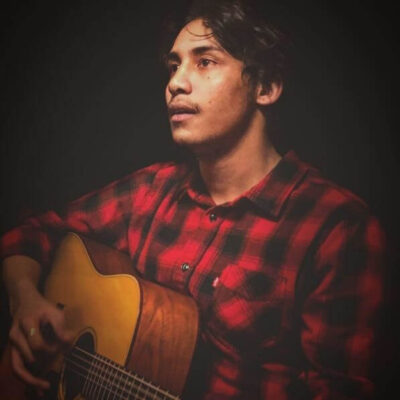 Who is Dibesh Pokharel aka Arthur Gunn?
Arthur Gunn is a Nepali origin singer, songwriter living in Wichita, Kansas. His original name is Dibesh Pokharel. He moved to the USA six years ago and instantly became popular after he appeared for the first time in the American Idol audition round. Arthur Gunn became the runner up finalist of the American Idol show. He is the first Nepali native to ever appear in the American Idol platform as well as to reach up to finales.
What is the meaning of the word "Dibesh"?
If you have watched the audition of Debesh Pokharel in American Idol, Katy Perry asks the meaning of his name. In reply, he says it means "light".
But in reality, "Debesh" exactly does not mean "light", however, its meaning is close enough to the word light or enlightened. The word "Debesh" or "Dibesh" means God Of Gods, which is another name of Lord Shiva who is also known as "Deva Di Dev Mahadev" (God Of Gods) and also this name is credited to God Indra, who is the king of gods in Hinduism. The similar Nepali word, "Deepesh" means "Lord of light". He might have got confused with the meaning of his name as the meaning of these words is not really studied nowadays.
Who is in the Dibesh Pokharel family?
Dibesh Pokharel family is originally from Kathmandu, Nepal, and consists of seven members. He has four sisters, two of them are Rubi and Rupa Pokharel. His father's name is Datram Pokharel and his mother's name is Maya Pokharel. His father is a businessman and his mom is a housewife. Dibesh Pokharel's sisters went to study in the US and later, he and his family also relocated to Wichita, Kansas with his sisters.
Arthur Gunn is a stage-name of Dibesh Pokharel.
Dibesh Pokharel has a stage-name called Arthur Gunn since 2018. He chose Arthur Gunn's name as "Art Hole Gunn". The word hur means Hole in Biblical language and the word Arthur means noble and courageous. He chose Arthur Gunn just because he found it interesting as he saw the word as the combination of "Art hole and a gun". But he chose the name after reading the poetry of a 19th-century French poet Arthur Rimbaud. The poet was famous as he influenced modern literature. The word Gunn he just chooses as he only wanted to make fun of 'gun' word.
Arthur Gunn Impressed American Idol Judges in his Auditions
Gunn made it in front of celebrity judges Katy Perry, Lionel Richie, and Luke Bryan because he also was prominently featured in a sneak peek of the season released in December.
In the clip, Gunn strums his guitar in front of the celebrity judges as he performs a few lines from "Have You Ever Seen the Rain." After, judge Bryan appears to say of him, "would like to open for me in Detroit, Michigan in two weeks", Bryan was so impressed, he literally invited Gunn to do an opening in his concert.
Katy Perry also asked the real name of Dibesh and pronounced it as Di-besh and said, "You are possibly Di-besh (The best)" before hearing his singing and after hearing his singing talent, she couldn't stop saying, "He is Di-besh (The Best)".
Lionel Richie was also so impressed that he stood from his chair and went to Arthur Gunn and said, "you have no idea what this journey is gonna be for you."
From these reactions of judges, we could already assume how largely popular Dibesh Pokharel is going to be in the USA and all over the world. He has already become a hero for Nepalese people and won millions of hearts through his mesmerizing performance on the stage of American Idol.
Dibesh Pokharel was already Expected to remain in the competition for long in American Idol and win the competition
There were many assumptions that Pokharel would remain for longer in the show as he has appeared in a commercial for the show that debuted during the Academy Awards on Sunday and has been in heavy rotation on the network ever since. He was featured in it along with other "American Idol" contestants singing along to Elton John's classic song "Tiny Dancer."
The commercial was presented as a tribute to a scene from the 2000 film "Almost Famous". The American Idol host, Ryan Seacrest, was merrily driving the bus filled with contestants. And at the end of the commercial, he says, "These 'Idol' hopefuls are almost famous."
All three judges of American Idol had highly praised the singing talent of Arthur Gunn. Pokharel was prominently featured in a sneak peek of the season at the starting of the audition video which was released in December 2019. He was able to mesmerize all three judges with his soulful voice. There were plenty of signs that he will be a real player on the new season of the American Idol.
More people had believed that Arthur Gunn could be the next American Idol but surprisingly, he became second as per the vote count, a runner-up finalist of the 18th season of the American Idol show.
On the poll created by the popular website of 'TV talent competition shows around the world', "Talentrecap", Arthur Gunn had got 53% of the votes in the fan poll and took the top spot by a landslide. In the second place, there was Francisco Martin with 14% votes and in the third position, there was Just Sam with 13% of the votes, but surprisingly, Just Sam became the winner of American Idol with the highest vote count of all other contestants in the show. Every fan of Arthur Gunn was surprised by the result of the show as everyone expected Dibesh Pokharel to be the next American Idol.
Arthur Gunn Is from Kathmandu, Nepal
Dibesh Pokharel aka Arthur Gunn is a native of Nepal. He moved to the USA following his sisters who were attending school in Wichita. He is from Kathmandu, the capital city of Nepal, where he was born and spent his childhood. Later, he moved to Wichita, Kansas about six years ago. His family also now lives in the USA after he moved there.
Debesh Pokharel was Invited to audition in person by American Idol judges
To audition in the American Idol show, Pokharel had submitted an online audition last year and was invited to attend the Wichita in-person auditions, which attracted a big crowd to Century II. The whole experience has been wild, Gunn said in an interview.
Arthur Gunn said, "I've had a little bit of nervousness, but I always believed in my music and believed in myself that I could do it."
Dibesh Pokharel sings many kinds of music and his inspirations are too numerous to name. But most of the songs he has sung in his YouTube channel are acoustic rock sounds.
He used to sing in pubs and coffee houses in Nepal. More often he sang during gatherings of friends. He also recorded and released a Nepali music album "Grahan" with 8 songs. His "Nyano Ghar" is one of the hits from his album. Currently, Nyano Ghar is the most-watched song of Arthur Gunn on his YouTube channel with more than 6 million views as of July 2020.
Dibesh Pokharel Has a YouTube Channel
Dibesh Pokharel has been singing for a long time but only as a hobby. Later, he took this hobby of singing seriously and started a YouTube channel with his stage name "Arthur Gunn". He has released an album with 8 songs in the Nepali language in 2018 named "Grahan" written by himself and uploaded a bunch of songs on his YouTube channel including the songs of Grahan album. Along with YouTube, his songs and album are also available on iTunes, Deezer, Spotify, and Tidal. He has also performed some covers of American rock songs on his YouTube channel.
When we updated his subscribers' counts and his about his YouTube channels last time in February 2020, "His YouTube channel has around 60.8k subscribers which surely might get higher up in the coming days. Gunn has also sung some of the cover songs on his YouTube channel. He has received 864k views in his Nepali language song "Nyano Ghar" of the "Grahan" album. He started this YouTube channel on July 26, 2017, by uploading a cover song of "Wish I Knew You" by "The Revivalists". He has an overall 2 million views in his YouTube channel, but this will increase exponentially with more exposure of his singing talent to the world through the stage of American Idol."
But now exactly after 3 years, as of July 27, 2020, he has 317,000 subscribers, which is surely a highly exponential rate compared to his previous years on YouTube, 5 times more than what we have provided the data last time that is about 5 months ago. As we have quoted earlier, the views on his YouTube channel will surely increase exponentially, as he has 19 Million views now, 17 million views increased on his YouTube channel in just 5 months.
He released three singles in 2019, including "Ma," "Khoj" and "Karnali (The River)". In July 2020, he also released a new seven-song album titled "Self-Titled". But his American Idol single has not been licensed for use yet due to some issues with original right owners.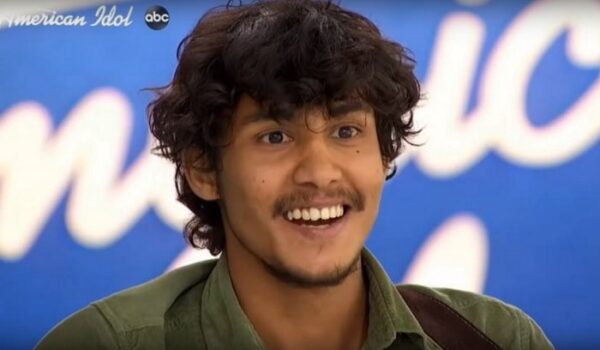 Most of his songs are inspired by the people around him
In an interview with Radio Nagarik, he said that most of the songs are inspired by people around him and the people he met in his life. One of the Nepali songs, Nyano Ghar, is inspired by the person whom he loved and knew a long time ago. Another song Maan is also inspired by the perspective of other people about love. Later with time he got inspired with roots music and started to write in English, but his Nepalese songs were written way before he got inspired by roots music. He then transformed those lyrics to create these albums.
Dibesh Pokharel is runner-up finalist in American Idol, an American Singing Reality Show
The fame that Dibesh Pokharel, aka Arthur Gunn, has received recently worldwide is only because of two things, one is the Platform where he got the opportunity to show his talent to the world and another thing is his amazing Singing talent. With his singing talent, he managed to reach up to the finalist level and eventually became a runner up in such a big show like American Idol. If he would have only appeared in the audition of the show, then surely, he would get fame in Nepal only. But he would not receive any recognition in the world outside Nepal if he didn't have the talent that he has, that's why he deserves the name and fame that he has received worldwide from music lovers.
Which is the latest song or album of Arthur Gunn?
Arthur Gunn has recently released his latest seven songs album "Self-Titled" on all popular streaming platforms in July 2020. The seven songs of the album are Goodness, Find a way, Justice, Revolution, Lady Luck, Chill, and Coastlines. The song "Goodness" from the album 'Self-Titled' is getting much love and views on streaming platforms.
What are Nepali language albums and songs of Arthur Gunn?
Arthur Gunn has been singing in Nepali for a very long time, but no new songs or albums are out in the Nepali language, however, his all-time hit Nepali language song was "Nyano Ghar" from the eight songs album "Grahan". Pokharel's all other songs that are released, except the recently released album "Self-Titled", are in the Nepali language. And the seven songs album, "Self-Titled", is the only one English album of Arthur Gunn that has been released as of now. Hopefully, there will be more upcoming English language song's album of Arthur Gunn and sadly, we might see very few (or none) Nepali songs and albums of Arthur Gunn in upcoming years. As he certainly would be more focused on a larger audience as the English language has more audiences and exposure than the Nepali language.
Here below we have listed all the officially released songs and albums of Arthur Gunn.
The list of released albums and songs of Debesh Pokharel Aka Arthur Gunn are:
Grahan (Album) – 2018 (Language: Nepali)
Nyano Ghar
Hamro Din
Pralaya 'A'
Ek Yatra
Samundra Paari
Pralaya 'B'
Aakash ko pari
Maan
Khoj – 2019 (Language: Nepali)
Ma – 2019 (Language: Nepali)
Karnali (The River) – 2019 (Language: Nepali)
Self-Titled – 2020 (Language: English)
Goodness
Find away
Justice
Revolution
Lady Luck
Chill
Coastlines